SEO Guides, Checklists and Tools For Web Migrations
If you're planning to develop a Web migration of whatever type, I've created the following presentations, guides and checklists to help you follow SEO best practices to avoid losing your organic search rankings, traffic and give a bad user search experience:
1. URLs Changes & Web Migration Minimum Viable SEO Validation Checklist
Use this checklist with "minimum viable" SEO validations to make before and after a Web migration: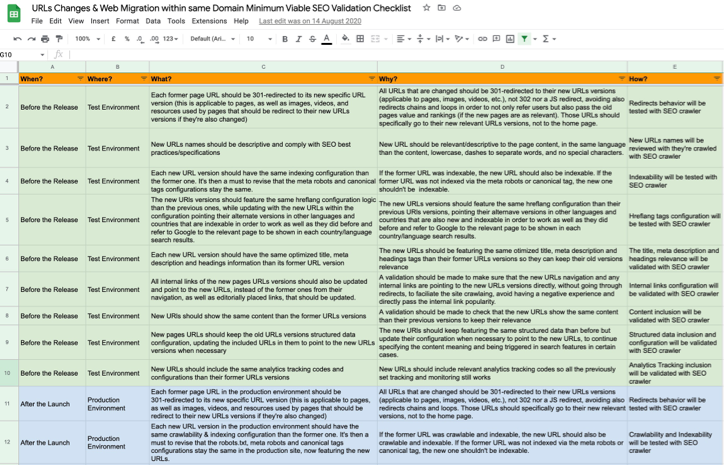 2. Winning SEO when doing Web Migrations
Take a look at this presentation going through the criteria to take into account when developing different types of Web migrations (due to redesign, rebrand, Web consolidation), featuring tools and validations to execute before, during and after the migration:
3. SEO for Web Migrations: Recovering your Organic Traffic after a Web Migration Gone Wrong
How to do SEO for Web migrations when everything has gone wrong? Learn how to recover your Website organic search ranking and traffic after losing it from doing a Web Migration without SEO support. Watch this video going through most important validations to be made in order to recover your organic search rankings:
2:06

Gathering all the old top URLs

7:00

Validate if the old top URLs are 301-redirected

11:22

Verify if the new URLs destinations are optimized
4. Handy SEO Tools Functionalities that facilitate a Fast Web Migrations & Redesigns validation
In this guide I go through SEO tools functionalities that are handy to use when validating Web migrations: to validate the old top ranked pages status/redirects behavior, identifying how the URLs changed for the top terms with drops, verifying if there are backlinks pointing to non-301 redirected pages, and more.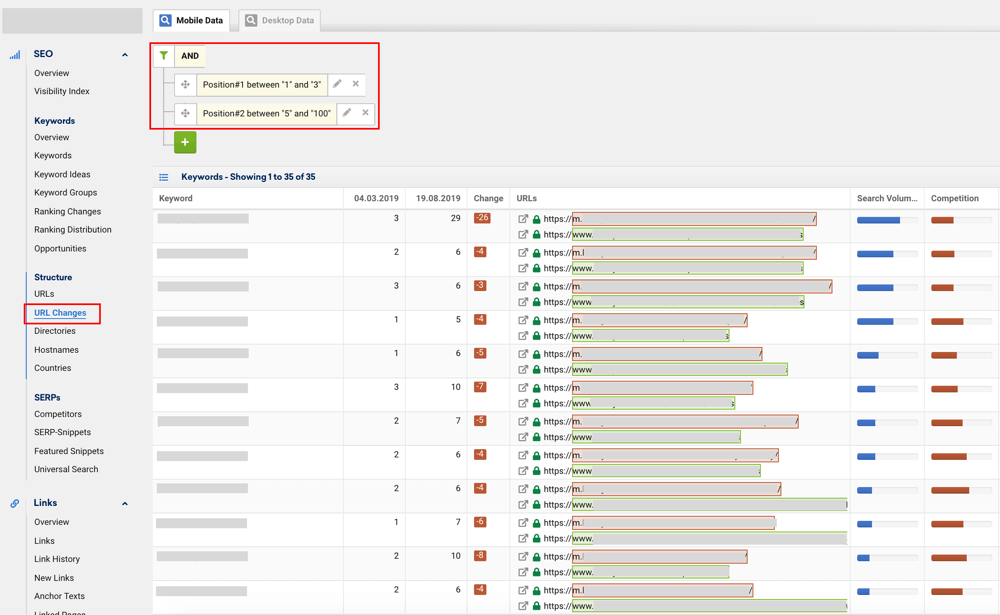 I hope these are helpful. Do you have any questions or doubts regarding your Web Migrations? Share it in the comments!
Check out these similar articles