International Keyword Mapping & Content Optimization SEO Worksheet [Free Template]
A couple of days ago I had the excellent opportunity to do a Webinar organized by one of my favorite content optimization tools with multilingual/multicountry content support about how to develop Cost Effective Multilingual Content Optimization in An International SEO Process, which you can see here.
In the presentation I share how besides international markets prioritization and selection, as well as an "agile" approach when translating/localizing the site content across markets, it's useful to develop a framework with templates that facilitate the alignment and consistency of the keyword research, keyword mapping and content optimization process across markets.
Using templates will help to easily coordinate, minimize discrepancies between markets, use the right terms in each market and type of content, minimize gaps and identify opportunities between markets and even, help to implement hreflang annotations later on.
Then I realized that I had never actually shared the Google worksheets templates that I tend to use (and personalize depending on the number/types of markets) to coordinate the international content optimization efforts in the projects I work on, and I would like to share it with you today!
Get the International Keyword Research & Content Optimization SEO Worksheet here . (Go to "File" > "Make a Copy")
The worksheet has the following 3 sheets:
Queries per Country/Language
To help you create an "aligned" keyword list to target across markets along their targeted pages to whether optimize or create.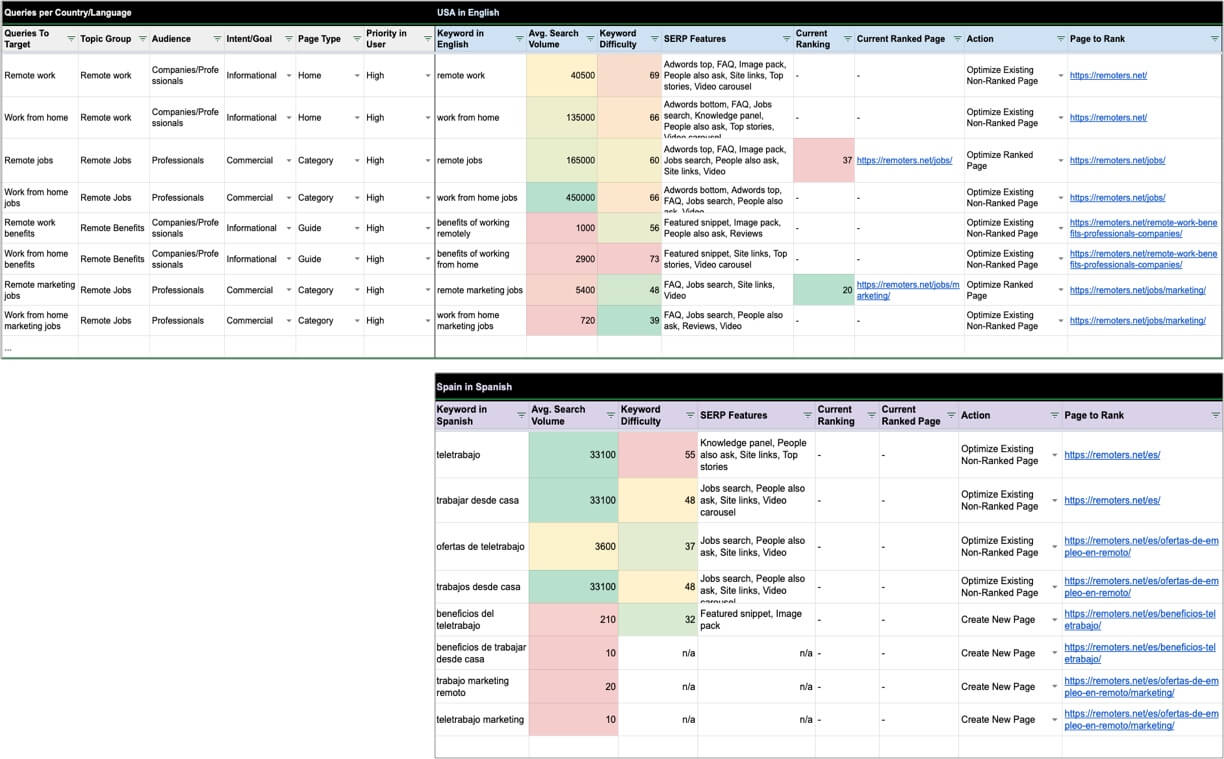 Pages per Country/Language
To help you to establish the base of the content optimization -most important keywords to rank for, title, meta description, h1s, and content brief- for each of the to be optimized or created pages across the different markets.

Metadata Patterns Per Page Types
To help you to easily establish patterns to use to optimize the different types of pages across the different countries/languages markets.

I hope the worksheet is helpful to you as it has been to me!
Get the International Keyword Research & Content Optimization SEO Worksheet here.
Check out these similar articles