Do SEO like Sherlock Holmes: Observe, Don't assume, Research, Infer, Test… and Win!
In my SEO day-to-day I usually find situations where I feel a little bit like Sherlock Holmes, doing an initial SEO audit for a new site, identifying the causes for a ranking loss, monitoring the results of optimization activities, etc.
The truth is that Sherlock detective attributes can teach a us a thing or two to develop a more effective SEO process.
Here you have some of the advice that Sherlock would surely give us to apply in our SEO activities:
1. Observe: Stay alert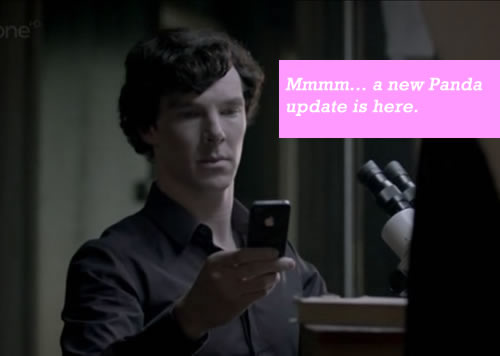 "You see, but you do not observe. The distinction is clear" – Sherlock Holmes
Sector and Competition Status:
You should keep informed about news in the SEO sector and the industries where you focus your search engine optimization processes, the search engine updates and the competition status.
Some of the tools and sources of information that can keep you updated are Twitter, Google Alerts, personalized magazines like Zite, blogs like SEOmoz, Search Engine Roundtable, Search Engine Land, or the new inbound marketing site, Inbound.
You can use SEMrush, SEOGuardian, Topsy or Linkdex to follow the search engine's updates and your competition status.
Website Status:
Track and monitor your website code, content, links, mentions, rankings, traffic and conversions. Some of the tools you can use to do this are Linkstant, SEscout, Google Webmaster Tools y Google Analytics.
2. Don't assume: Appearances can be deceiving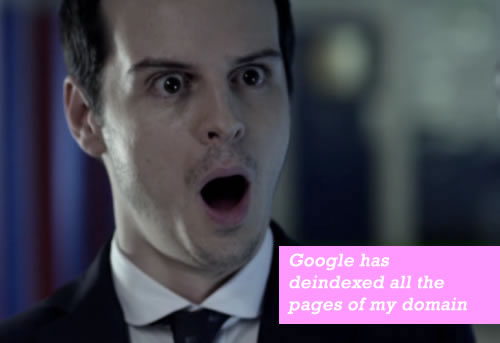 "There's nothing more elusive than an obvious fact" – Sherlock Holmes
How many times have you identified a ranking loss or deindexation of entire sections of your site only to hear answers such as "I had no idea that…" to justify the implementation of site changes that are negative towards SEO, such as modify URLs without implementing 301 redirects, duplicate the site content internally, add a noindex in the meta robots or even block the site content crawling through the robots.txt? Unfortunately I have heard these more than I had wished.
Avoid surprises, never assume anything and keep a fluid and constant communication with the site developers, writers and decision makers. Perform SEO training and educational sessions and establish a validation procedure for all of the site changes before launching them.
Tools like RedMine and Basecamp are very useful for effective task coordination and monitorization in a multidisciplinary team, like the one involved in a SEO process.
3. Research: Get to the core of the matter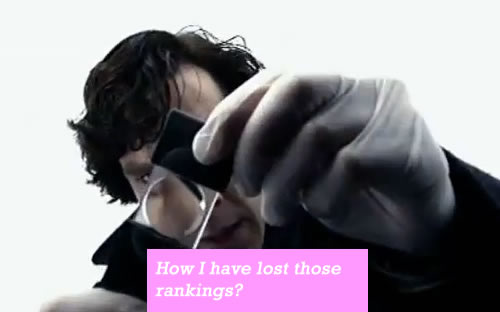 "I never guess. It is a shocking habit — destructive to the logical faculty." – Sherlock Holmes
Regardless of the information you receive from your clients or developers you should always verify it yourself and directly analyze it -whether for an initial SEO audit, to monitor ranking changes or to verify the implementation of your recommendations-.
You should be aware that the information you get can be contaminated or diverted because of lack of knowledge or third-party interests, so it is essential that you always validate and document yourself any change, creating an archive with all of the modifications and results obtained.
Use tools like Google Webmaster Tools, Screaming Frog or Gsitecrawler for the On-Page SEO status; OpenSiteExplorer and MajesticSEO for SEO Off-Page, Google Analytics for SEO traffic and Advanced Web Rankings to monitor rankings.
4. Infer: Analyze and find the cause of the problem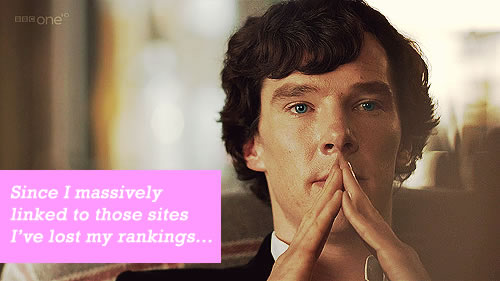 "On the contrary, Watson, you can see everything. You fail, however, to reason from what you see. You are too timid in drawing your inferences. " – Sherlock Holmes
Sometimes it is harder to identify the cause of a rankings increase or a decrease of organic traffic for some keywords or landing pages not only because of deficiencies in the analysis process, the lack of records and a change control system but as a consequence of a disorganized implementation process, without a methodology for the execution and prioritization of activities.
Because of this, it is fundamental to follow an agile development methodology such as Scrum that will help us to manage the SEO process as a development project, especially important for complex or big SEO processes.
This will not only allow to better control the resources involved, but to easily identify the objectives and prioritize the changes to implement, to quickly advance with "sprints" or incremental iterations that will let us enjoy sooner of the implementations effects, plus to ensure the coordinated implementation of changes that will facilitate further analysis, perform inferences and identify the causes of changes, whether positive or negative at a indexation, rankings and SEO traffic level and to react if necessary.
5. Test: Try and execute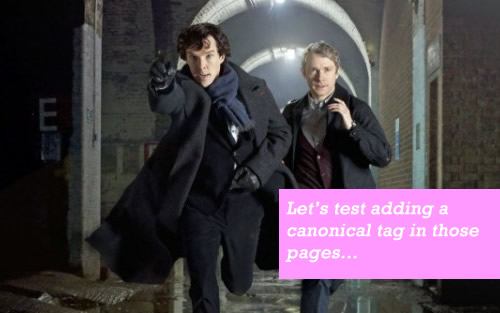 "You know my methods. Apply them." – Sherlock Holmes
An SEO learns by implementing and it doesn't worth much to be updated with the SEO industry news and read about the ranking factors if these are not tested by yourself. If you don't test you will be always behind others that do it and make the most out of the possible ranking factors from the beginning.
Develop your own sites to perform SEO tests and verify how much each possible on-page and off-page factor affect. The goal is to identify the negative or possitive influence of the different elements and in case that the effect is positive, how feasible is to implement those changes in the sites you work with -depending on the possible risks, costs or associated resources, technical or business restrictions involved-.
In case you still have doubts, you can even develop pilot projects in specific, controlled markets where risks are lower to validate the changes during a specific time, previous to a massive launch that could be initially risky.
It is important that you test, advance quickly and be flexible executing, since the sector evolve fast.
Are you already applying the Sherlock style to your SEO Process? What are you waiting to start?
This post is also available in: Spanish