Join +5,000 SEO specialists and digital marketers & subscribe to receive every week an email with the latest best:
SEO news
SEO resources, guides, tips
SEO tools
SEO jobs information
Upcoming SEO events
The SEO awesomeness that I've found particularly useful every week, in the #SEOFOMO newsletter.
#SEOFOMO was born with the goal to share the type of newsletter I wished to receive with a summary of the best in SEO every week… so I could spend my day to day without "fear of missing out".
No spam. No pitches. Only SEO Awesomeness in your Inbox!
See what other SEOs say about it: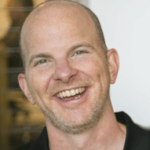 If you don't believe me, take a look at what other SEOs are saying about #SEOFOMO:
"What @aleyda is now producing with the #SEOFOMO Newsletter is both surprisingly valuable + comprehensive." – Cyrus Shepard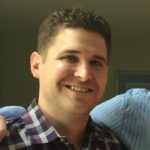 "If you're not reading @aleyda's #SEOFOMO then what are you even doing?" – Nick Eubanks
Do you want more?
Check out the #SEOFOMO hashtag in twitter or take a look a the previous #SEOFOMO editions here!
Are you ready to receive the latest SEO awesomeness every week?
Subscribe to #SEOFOMO now
Receive top SEO insights every week by subscribing here to #SEOFOMO:
Share about #SEOFOMO to your friends or colleagues
If you want your colleagues and friends to be also updated with the best latest news and SEO resources share about #SEOFOMO with them: