I'm a fan of creating and using SEO flowcharts to easily refer and guide through decision making during the SEO Process (and avoid just saying "it depends) with clients, as they're also easier to understand by non-SEOs, show the criteria behind decisions and allow to automate many of the scenarios.
Here's an aggregation of my top ones, that I hope to expand from time to time:
Let's go through them! If you want to save the them, just click on them to download.
1. Should you Prioritize an SEO Opportunity/Issue Execution?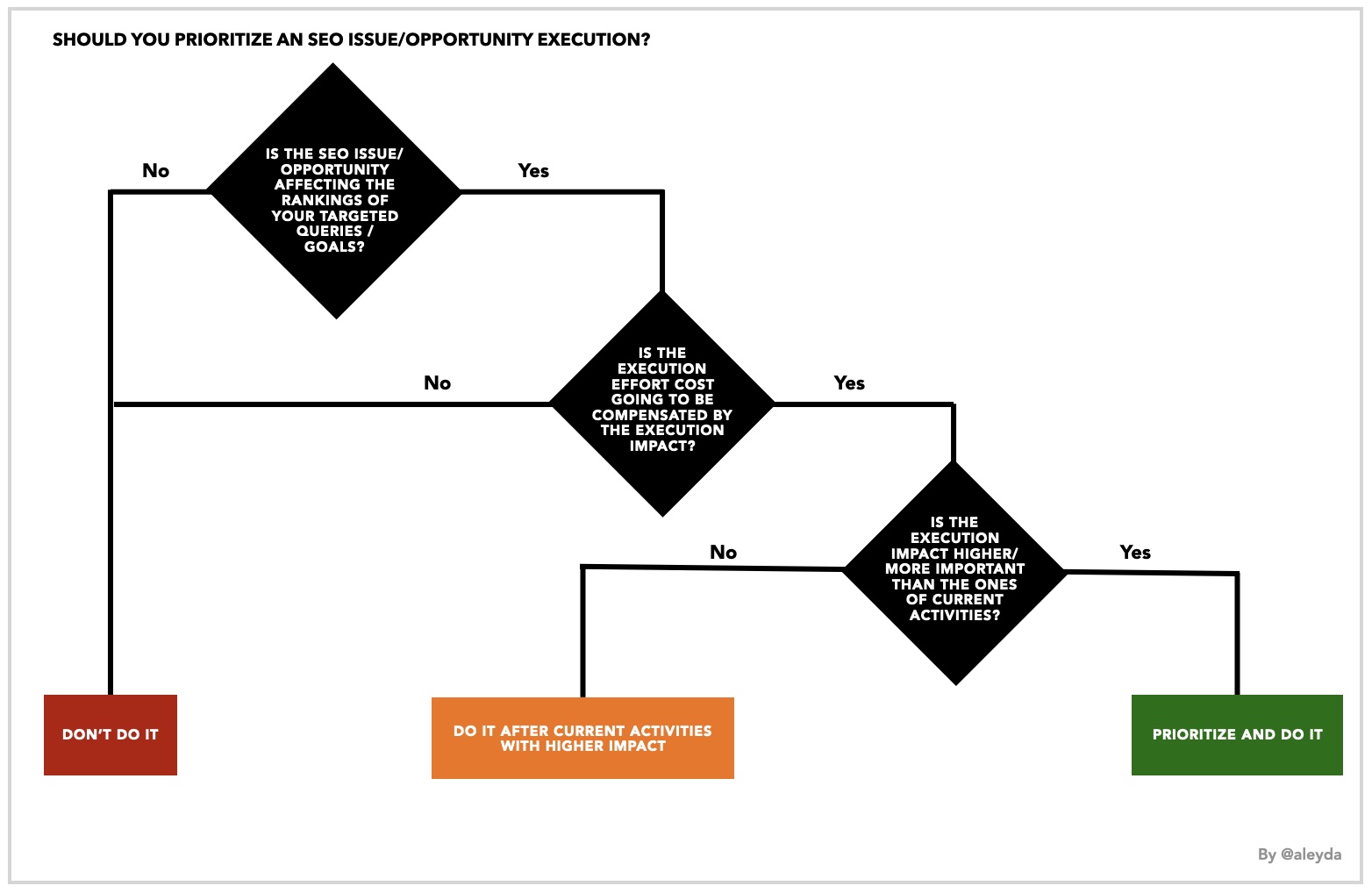 2. What to do when hit by a Google Core Update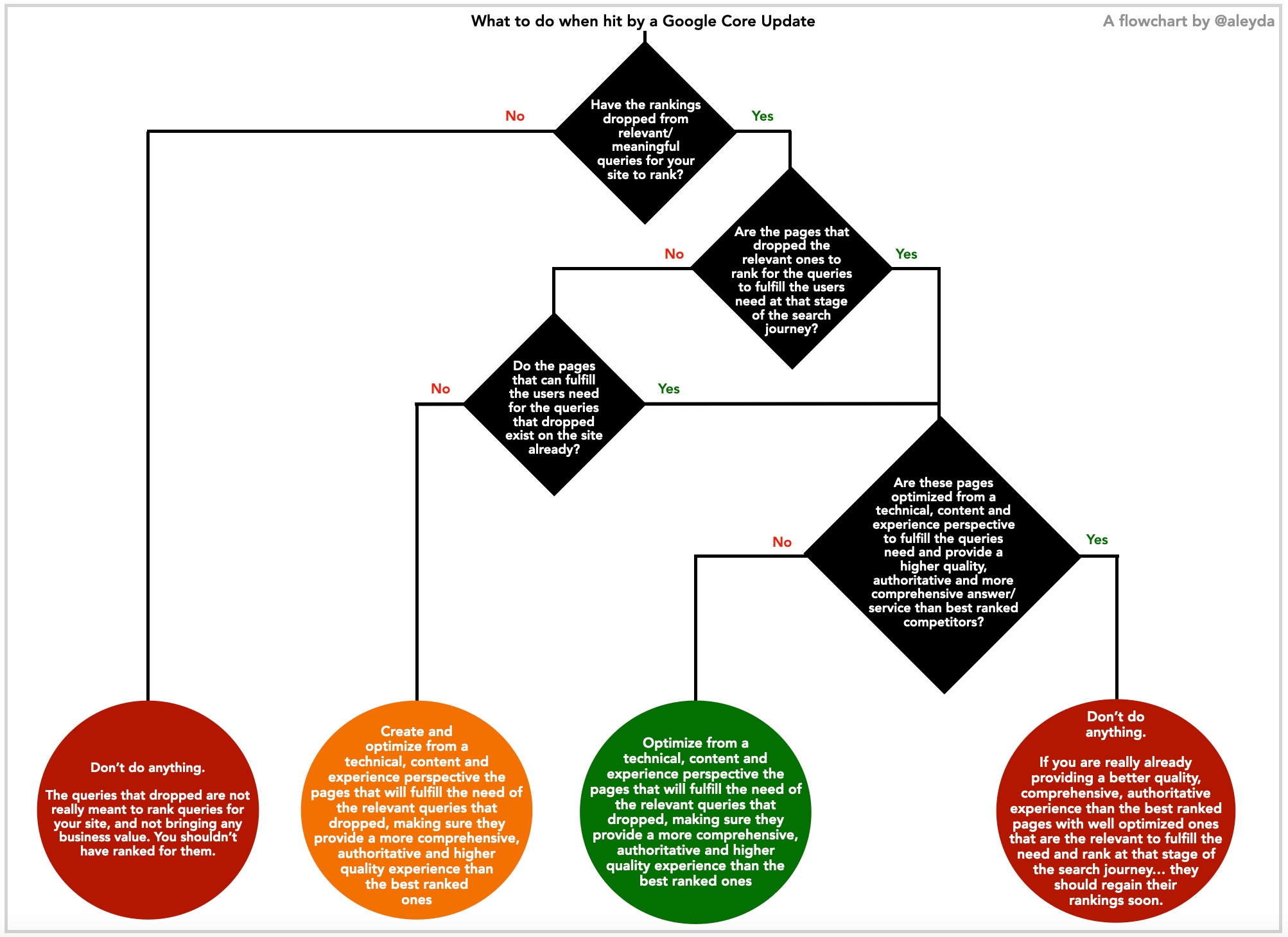 3. Should you prune or optimize a page from your site?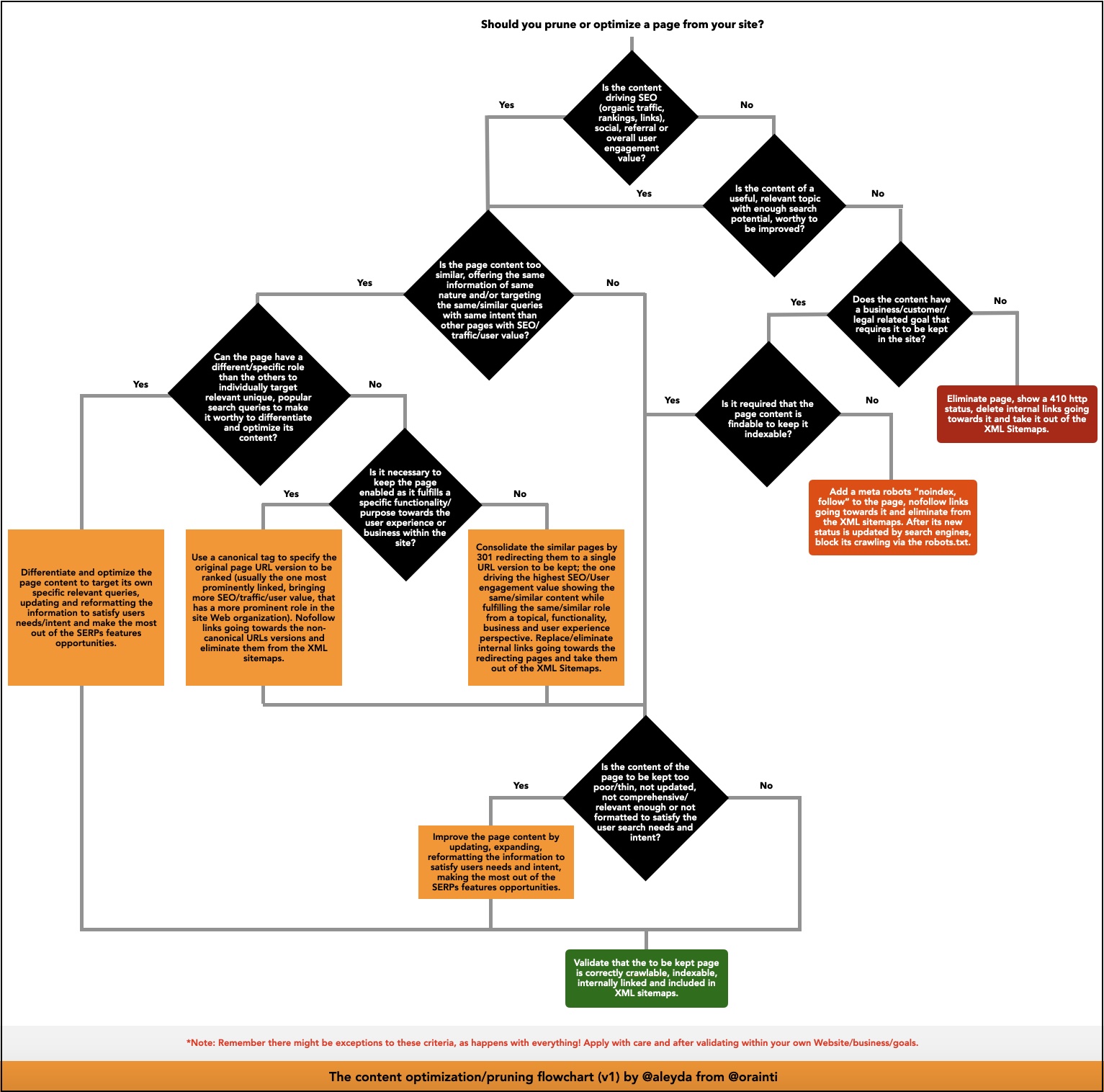 4. Should you migrate a Page to the New Web Version?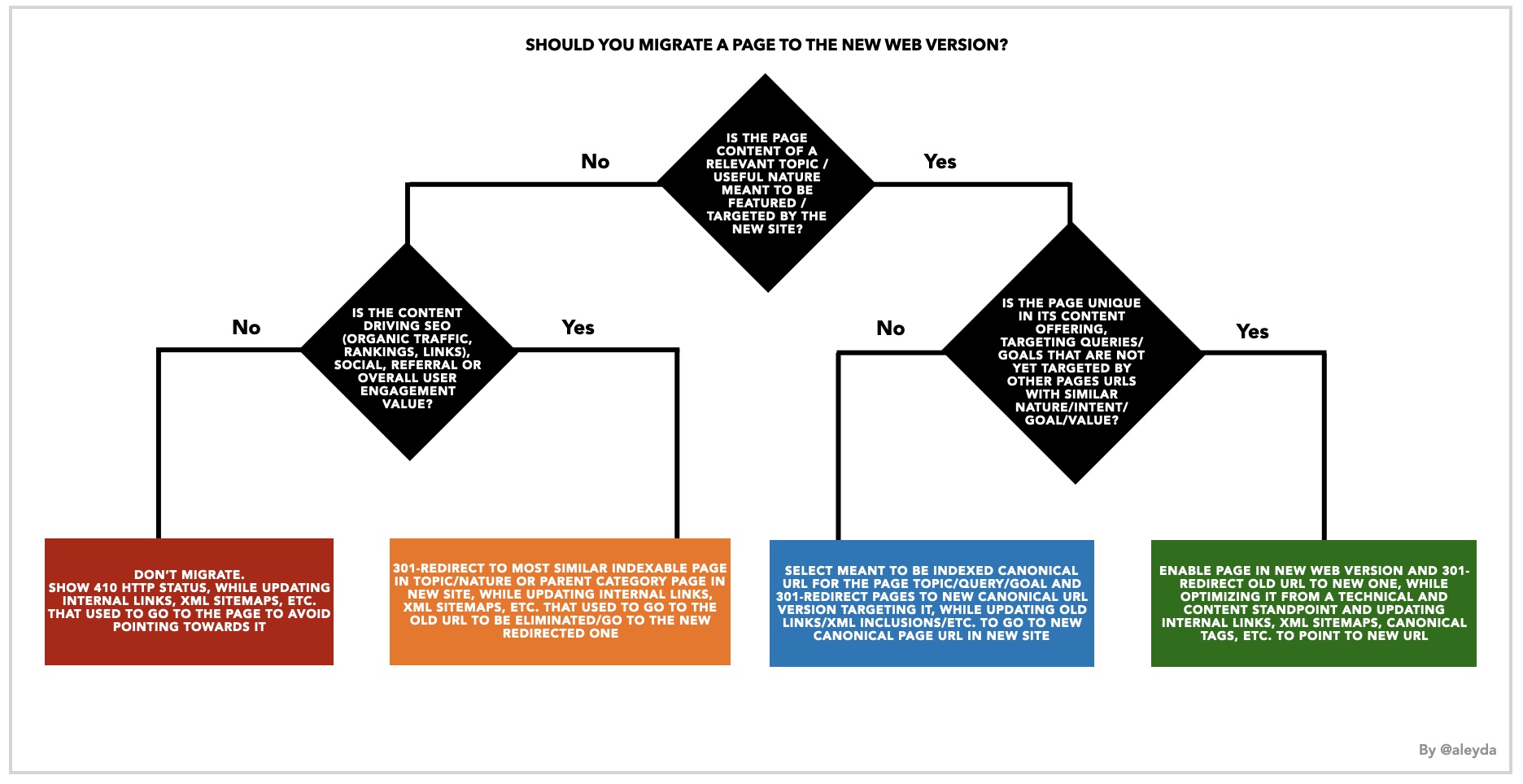 5. Should I index a Sub-Category/Faceted Page?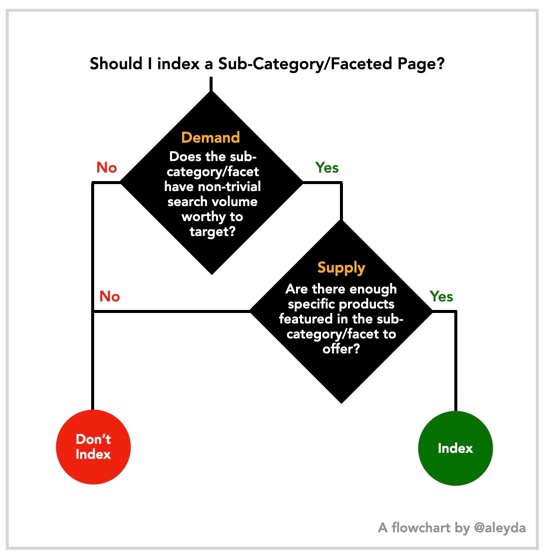 6. Should I Index a Product Page URL?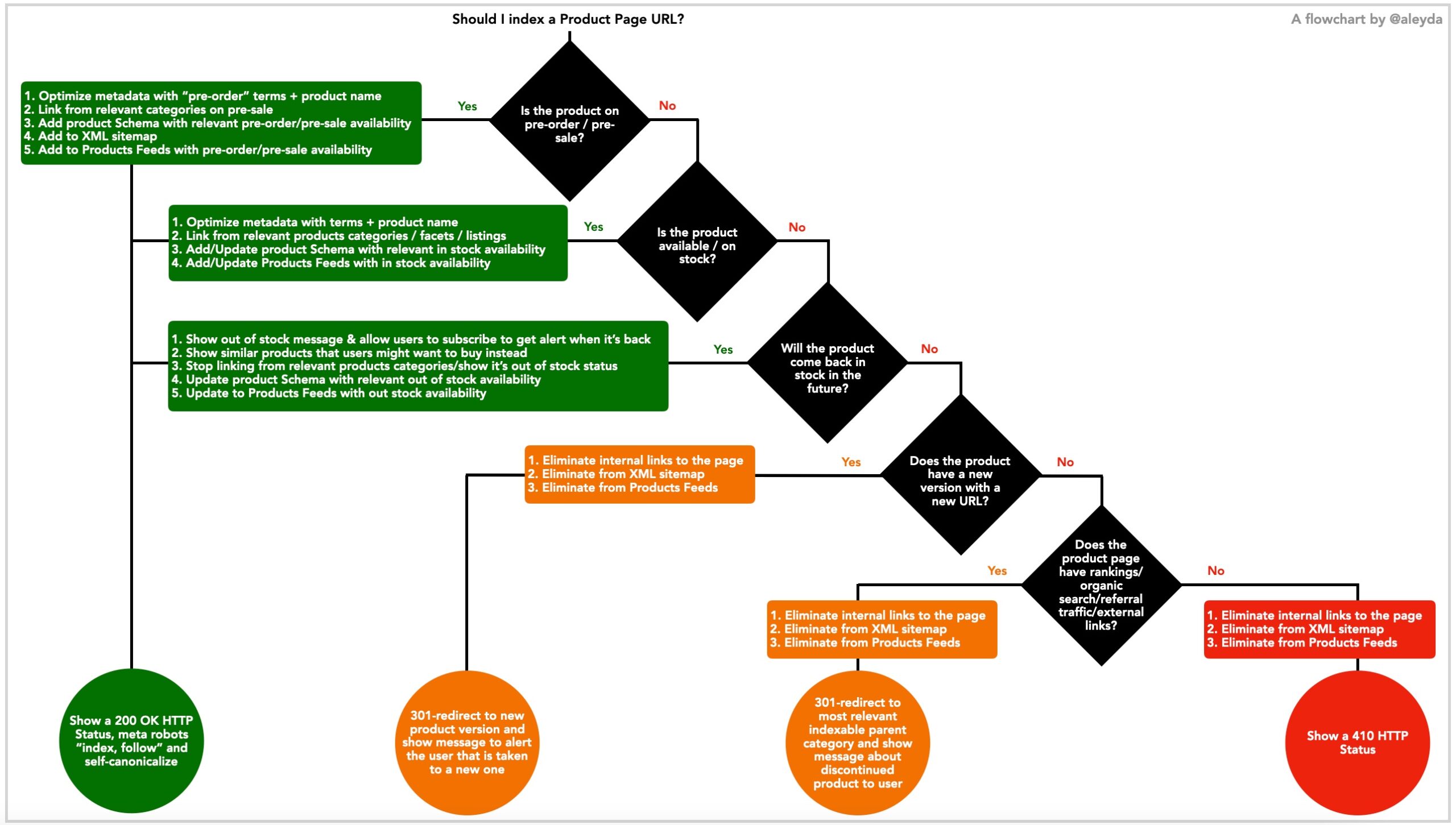 7. Should you language or country target?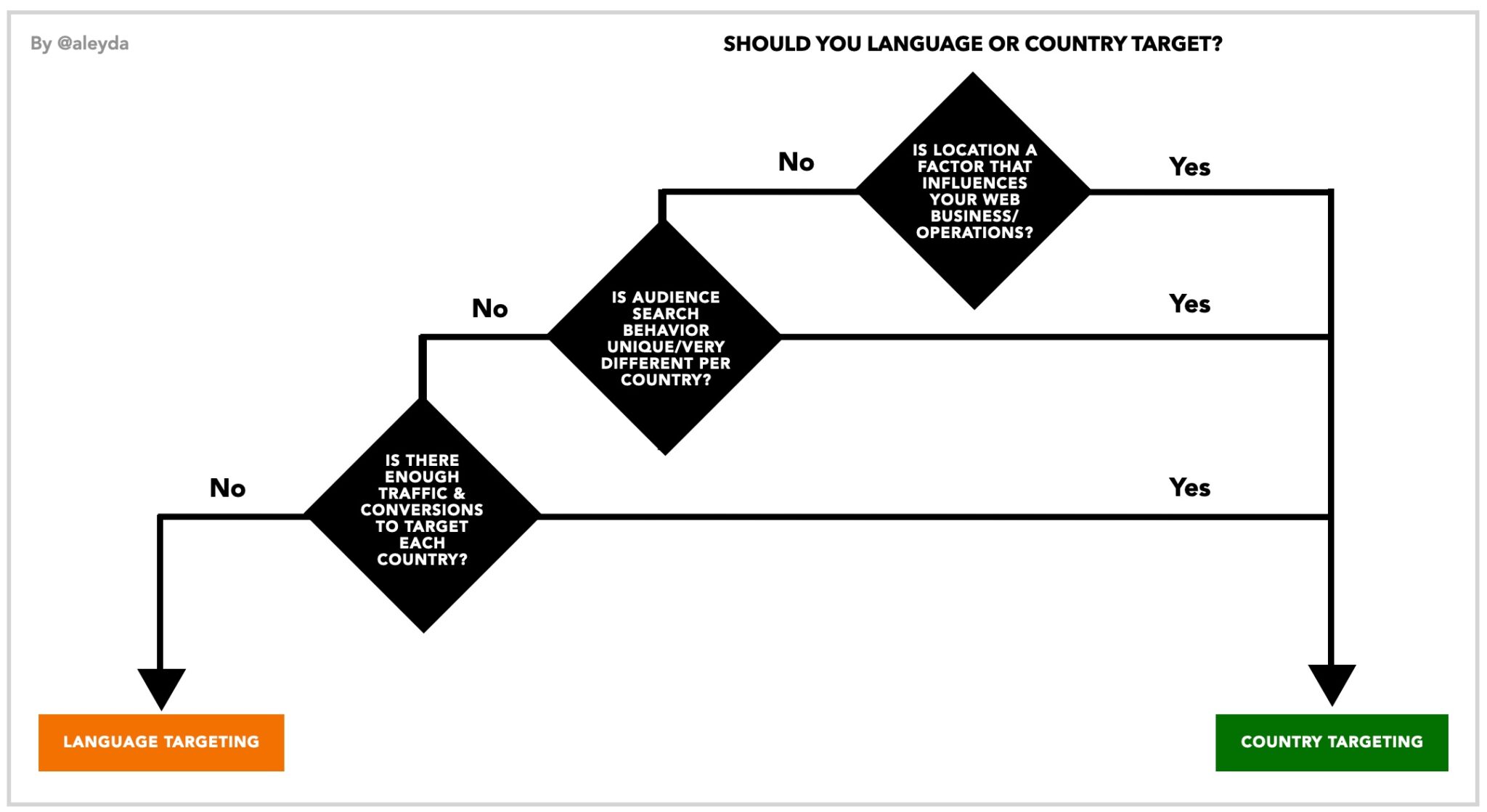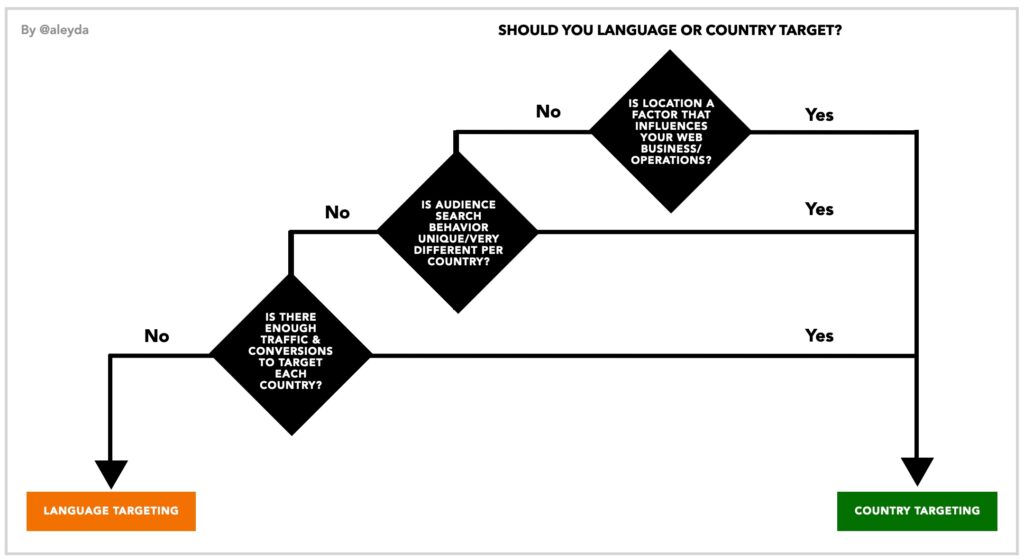 8. What Web structure should you use to target a New Country Market?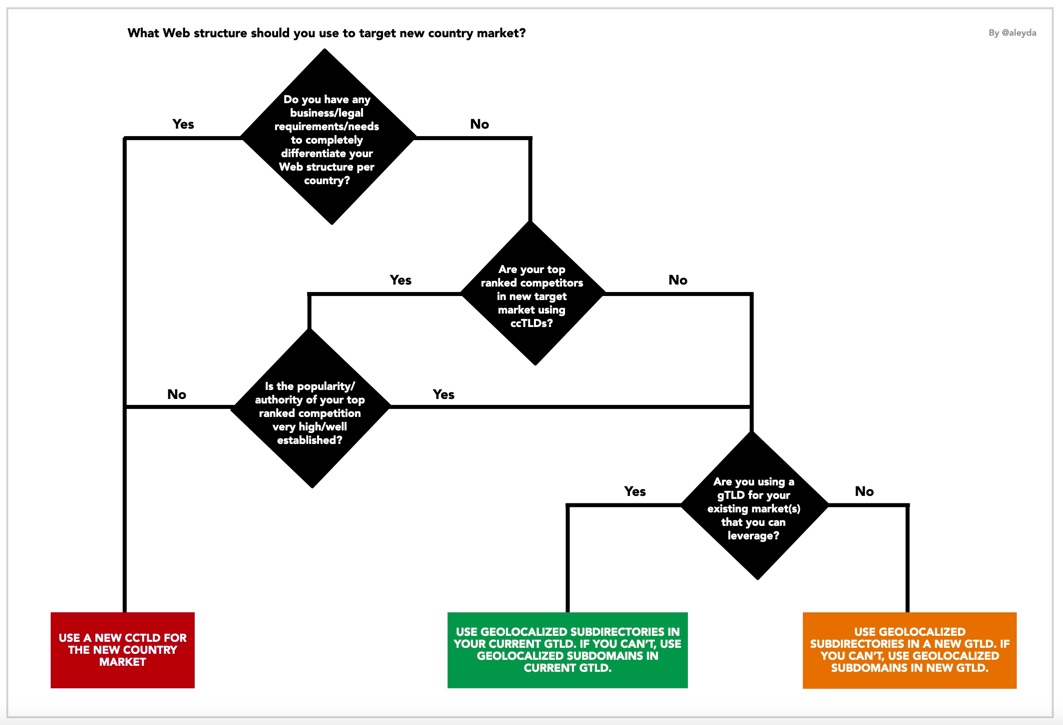 9. Should You Implement Hreflang?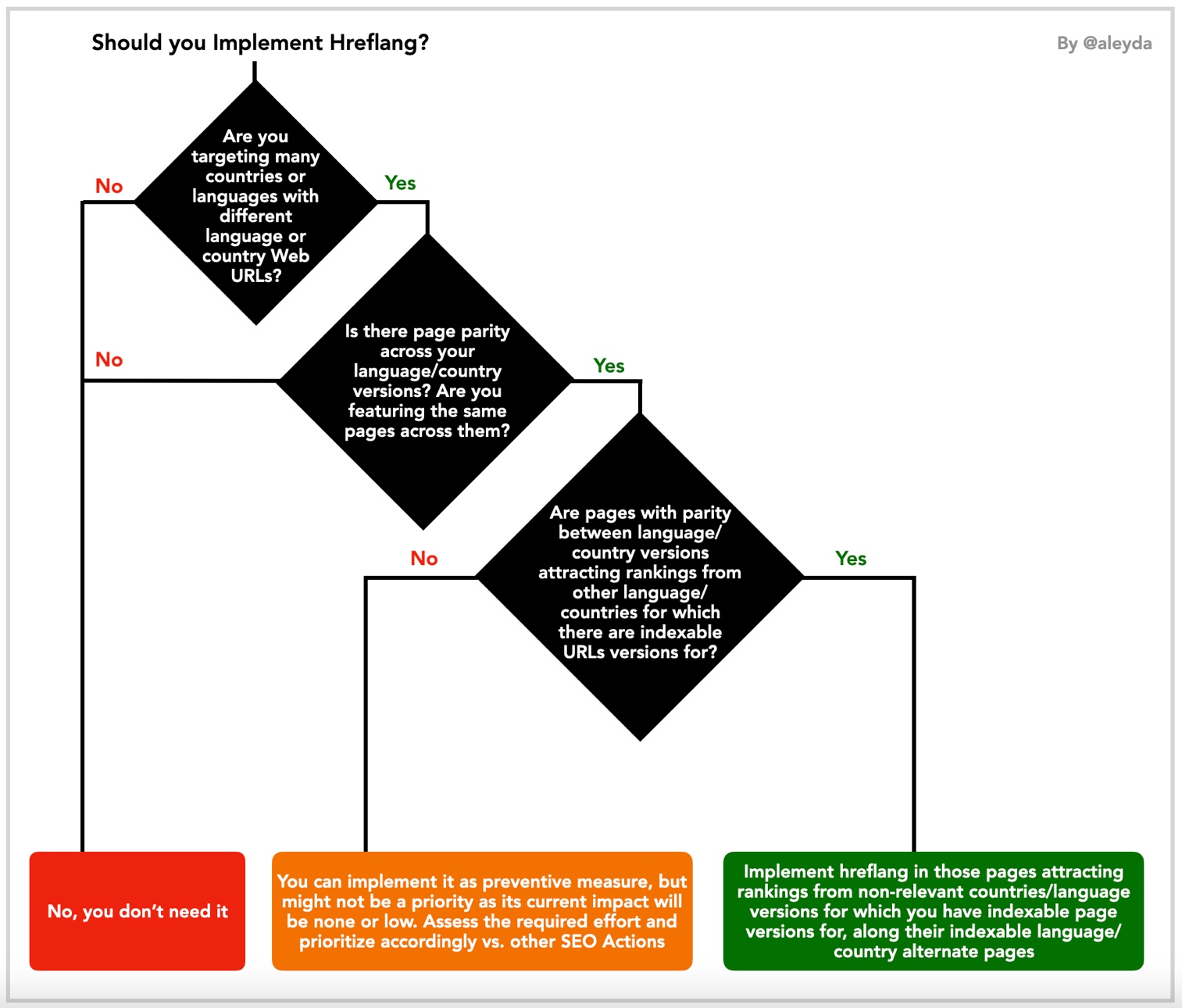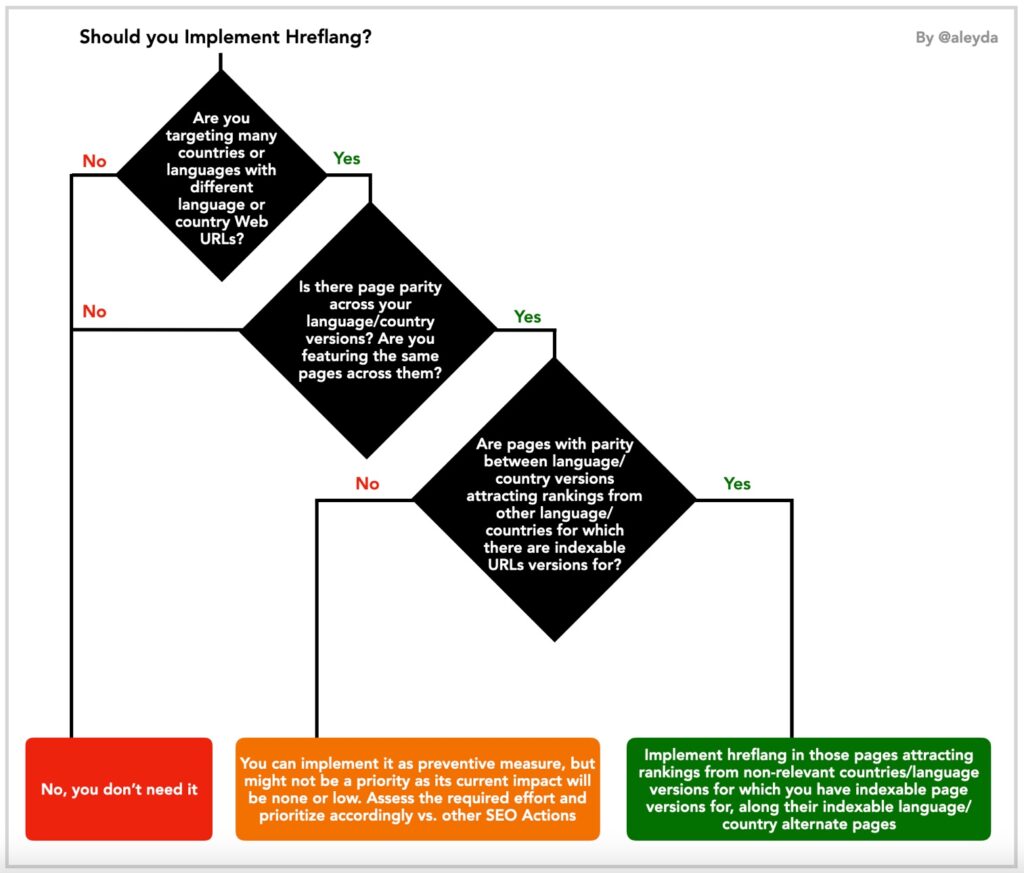 10. Should you enable and index a product/service page in an international Web version?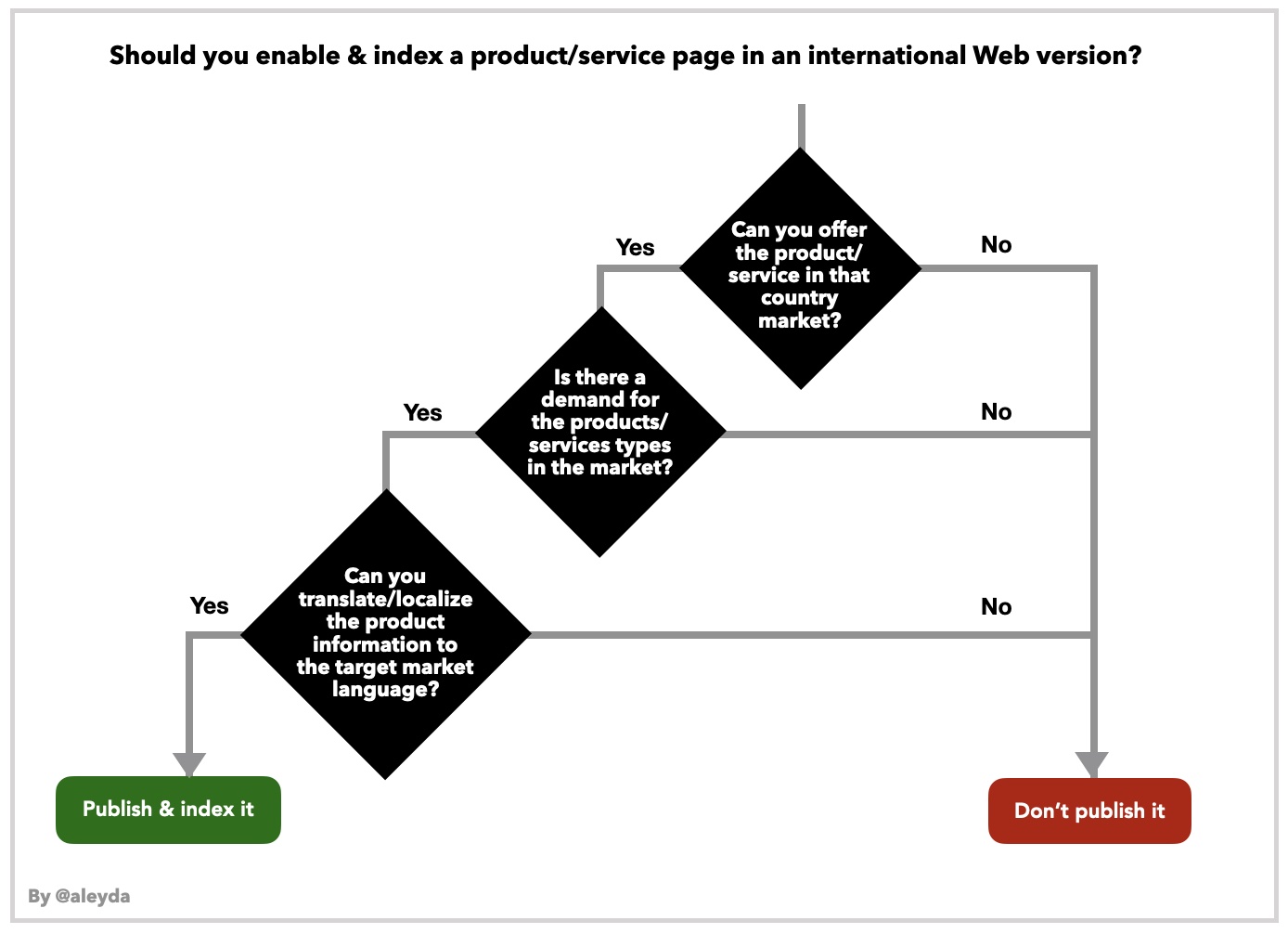 Remember, these should be used as references not to replace your SEO decision making taking into consideration your particular context, there are no absolutes in SEO, so in certain scenarios these might not be applicable or the best alternatives!
If you want to keep updated with resources like this, subscribe to #SEOFOMO, my weekly SEO newsletter, with the top SEO news and resources.