Besides being an SEO consultant, speaker and author -and running my remote based Orainti, my SEO consultancy-, I've also co-founded Remoters (along Elisa Martínez), a platform with the goal to facilitate and incentivize remote work by featuring resources for remote working professionals, digital nomads and organizations.
We believe that with current technology and shift in the type of work we're doing, remote work should already become the new work paradigm that will:
Help to improve work-life balance within the organization
Reduce costs to both companies and employees by minimizing commuting and physical office need
Facilitate companies to hire the best possible professional for the required job without restricting to those only living locally
Help high qualified professionals from all over the world, some living in developing countries- to get a job that better match their capacity (the country you're born and live at shouldn't be an obstacle to your professional options)
Help organizations to improve their team diversity, when hiring professionals from all over the world and cultural backgrounds
Incentivize the repopulation and economic growth of small towns and developing countries (with digital nomads and remote working families that will be able to choose to live out of big cities, as they won't need it anymore to grow professionally)
Improve productivity of employees and teams as they have more flexibility to work from wherever they find better for them, without disruptions.
… amazing right? It's time to own your life.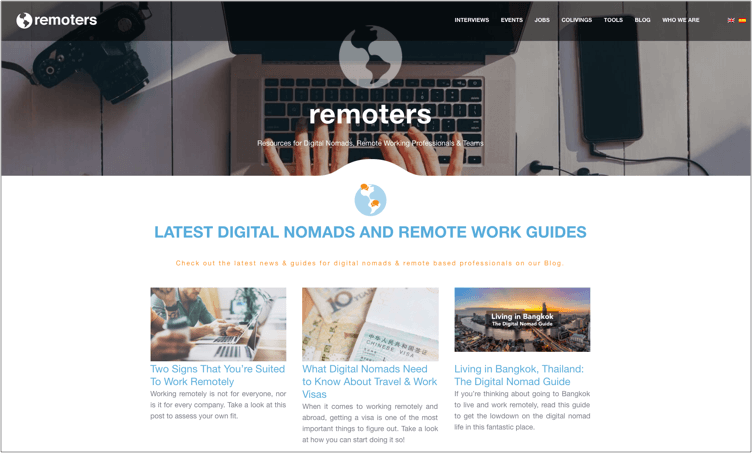 Remoters already helps to achieve the above-mentioned goal and vision with the following areas and resources:
And there's much more to come! Take a look at Remoters…. and start owning your life.