Aleyda: International SEO Consultant & Speaker
Aleyda is a highly experienced International SEO consultant - service provided with her company Orainti-.
She has been included in Forbes top 10 online marketing experts to follow in 2015.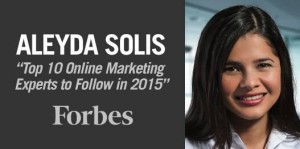 She also blogs at (en Search Engine Land, State of Digital and Moz) as well as online marketing & SEO speaker
(with more than 60 conferences in 13 countries in English as well as Spanish).
Speaker at


As seen on