My 8 Favorites Twitter Tools: 10.000 Followers Thank you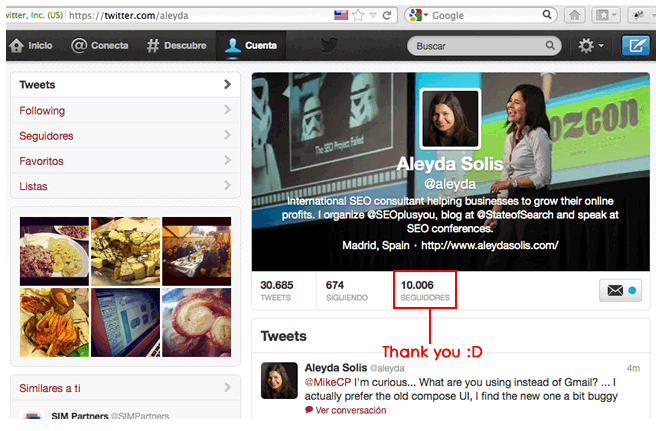 I want to thank you if you follow me in Twitter. I have reached the 10,000 followers: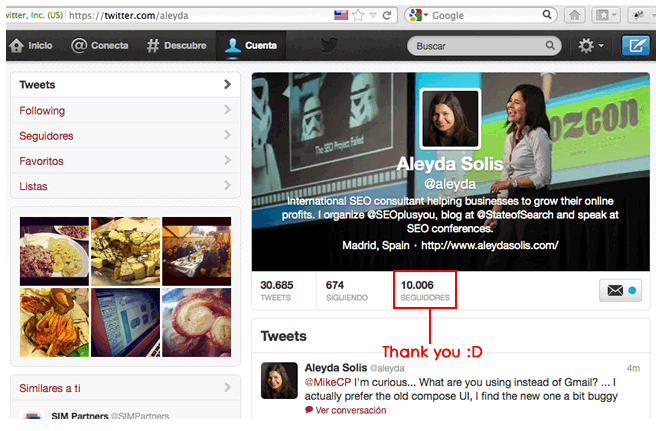 And as I commented last september when I reached the 9,000 followers I would like to give you a surprise:
I've just realized I have already more than 9,000 Twitter followers! When I get to 10,000 I will have a surprise for you 🙂 #thankyou

— Aleyda Solis (@aleyda) septiembre 24, 2012
I registered in Twitter at the start of January 2007 although I have to confess I didn't use it much at the beginning but then I really got interested when I found a professional purpose for it:
To keep me informed of SEO and online marketing news and trends.
To connect with other SEOs who would be difficult to connect in other way.
To provide value and share through my community of contacts.
Now it's difficult to imagine my day-to-day without Twitter and I would like to thank you by sharing something special with you: The tools that I use to make the most out of Twitter.
1. Management Tools: Hootsuite & Tweetbot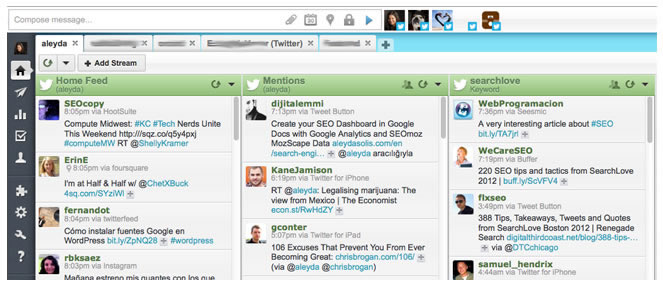 My favorite management tools are Hootsuite for desktop and tweetbot for the mobile and tablet. I like Hootsuite because it is Web based, its interface, column visualization and ease to follow hashtags. Tweetbot on the other hand has the best mobile user interface, the capacity to manage multiple users and messages nicely.
2. Community Analysis: Followerwonk & SocialBro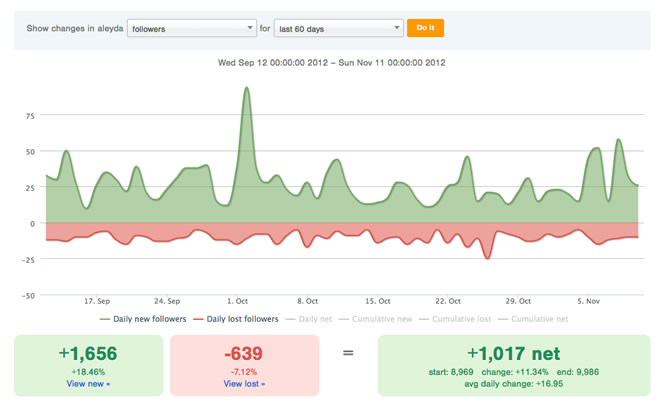 The two best tools that I've tried and use to analyze the community are Followerwonk and SocialBro. With Followerwonk you can follow not only the amount of followers but their influence level and location, plus you can compare and segment them. In a similar way with SocialBro you can analyze your audience and even identify which is the best time to tweet: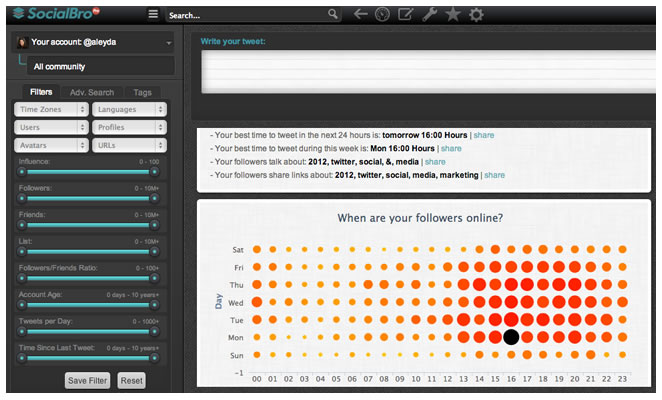 3. URL Shortener: Bit.ly

I use Bit.ly as a shortener for the URLs that I share and want to track despite of the redesign it had some time ago that made it much less intuitive and usable. The truth is that bit.ly has survived as an effective service to see the statistics, volume and origin of clicks while redirecting with a 301.
4. Statistics: Topsy, SocialCrawlytics & Favstar
With Topsy, SocialCrawlytics and Favstar I identify the most popular content that I've shared. With Favstar for example I know which is my most retwitted and favorited tweet, with Topsy and SocialCrawlytics the popularity of a post that I've shared or published.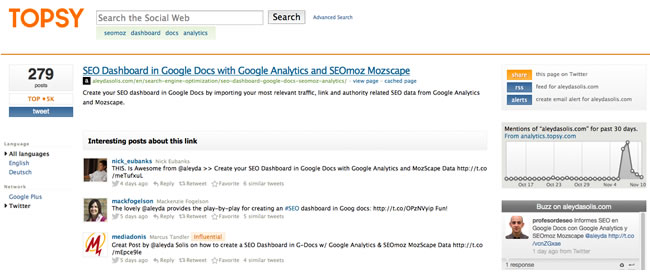 Thank you
I hope that these tools are as useful for your everyday twitter activities as they're for me. See you in Twitter!
This post is also available in: Spanish