Aleyda Solís, International SEO Consultant & Entrepreneur
With more than 7 years of experience doing Search Engine Optimization for European, American and Latin-American companies, Aleyda is an International SEO Consultant -service that she provides through her company Orainti-, and a Moz Associate.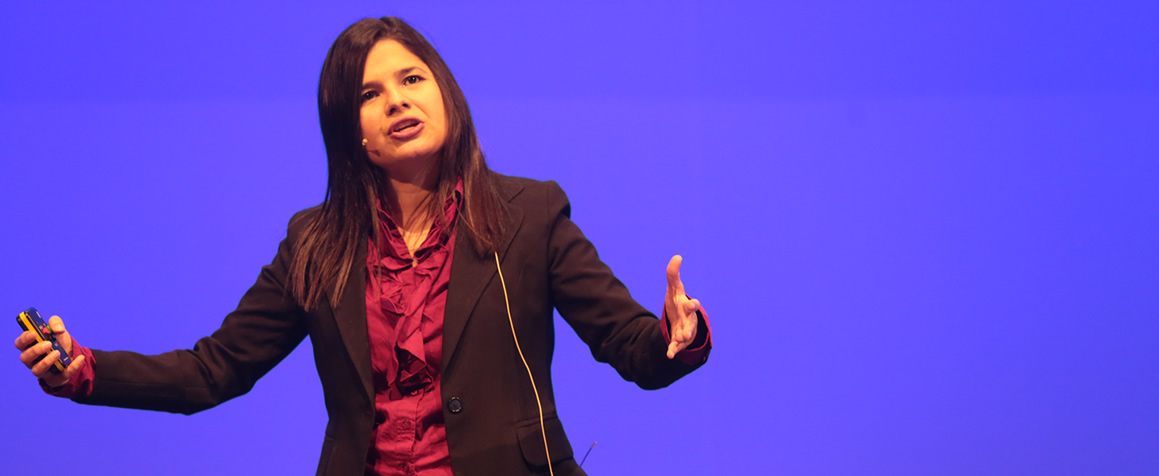 Aleyda has a deep experience as SEO consultant  and digital marketing professional. She has previously worked as:
The Head of Digital Strategy at WooRank -an SEO software for small businesses-
International SEO at SEER Interactive
SEO Manager at Forex Club and Bodaclick
SEO, SEM and Web Analytics Responsible at QDQ Media
Head of the SEO and Social Media department of Internet Advantage, Online Marketing agency.
Systems engineer with an E-Commerce Master by the University of Salamanca, she also collaborates as a teacher at
Aleyda also blogs at State of Digital, Moz and has collaborated in publications such as the The SEO Best Practice Guide form Econsultancy, The "SEO Now" eBook from LinkDex and La Vanguardia newspaper Online Marketing Blog, among others.
SEO Consultancy
Aleyda can help you to establish and optimize your Websites organic search engine visibility, traffic and conversions; maximizing their results with the following services:
SEO Audits
SEO Strategy
Integral SEO Projects
SEO Training
Hire Aleyda by contacting her here or by sending her an e-mail to aleyda@orainti.com.
SEO Conference Speaker
Aleyda is also an experienced SEO speaker in international conferences, whether in Spanish or English. She has spoken in the best known online marketing events worldwide -from the US, UK, Spain, Germany, France, Italy, Israel, Belgium, Chile, among other countries,- such as:
If you want to take a look at all of the events where she has attended and spoken, her upcoming SEO speaking engagements or you want to invite her to one, you can visit the SEO Speaker and Conferences page.

Interviews
Aleyda has been interviewed by many publications, in English as well as Spanish. Here are a couple of video interviews where she has been featured:  
Interview with Andre Alpar for OMReport
Interview about Keyword Research during SES London
More information about Aleyda
She was born in Nicaragua and has Spanish citizenship.
She lives now in Brussels, Belgium and has lived in Madrid, Spain for the past 3 years. She has previously lived during 4 years in Salamanca, where she went to study a Master at the University of Salamanca.
She's part of the Madrid Geek Girls.
Besides Spanish, she's fluent in English and French.
She likes to travel and get to know new countries and cultures. Her favorite places are: Paris, London, New York, Istambul, Jerusalem, Zermatt, Moscow and Buenos Aires.
She has a beautiful english bulldog named Doki (who has his own Twitter account).
About this site
This blog is a space to share ideas and experiences about Search Engine Optimization, Social Media and Web Analytics.
The posts written by Aleyda Solis are of her responsibility and don't necessarily reflect the opinions of companies she works and collaborates with. Equally, the comments made by third parties will be of their own responsibility.
This blog is licensed under Creative Commons.
This post is also available in: Spanish